About This Podcast:
Developed by PodTopics Chattanooga, this stand-alone podcast brings listeners inside the Road To Nightfall, the annual concert series from Chattanooga Presents! and Sound Corps. The Road To Nightfall provides the opportunity for musical acts in the Chattanooga area to compete for a spot as the headline act appearing on June 30th during this year's Nightfall Concert Series.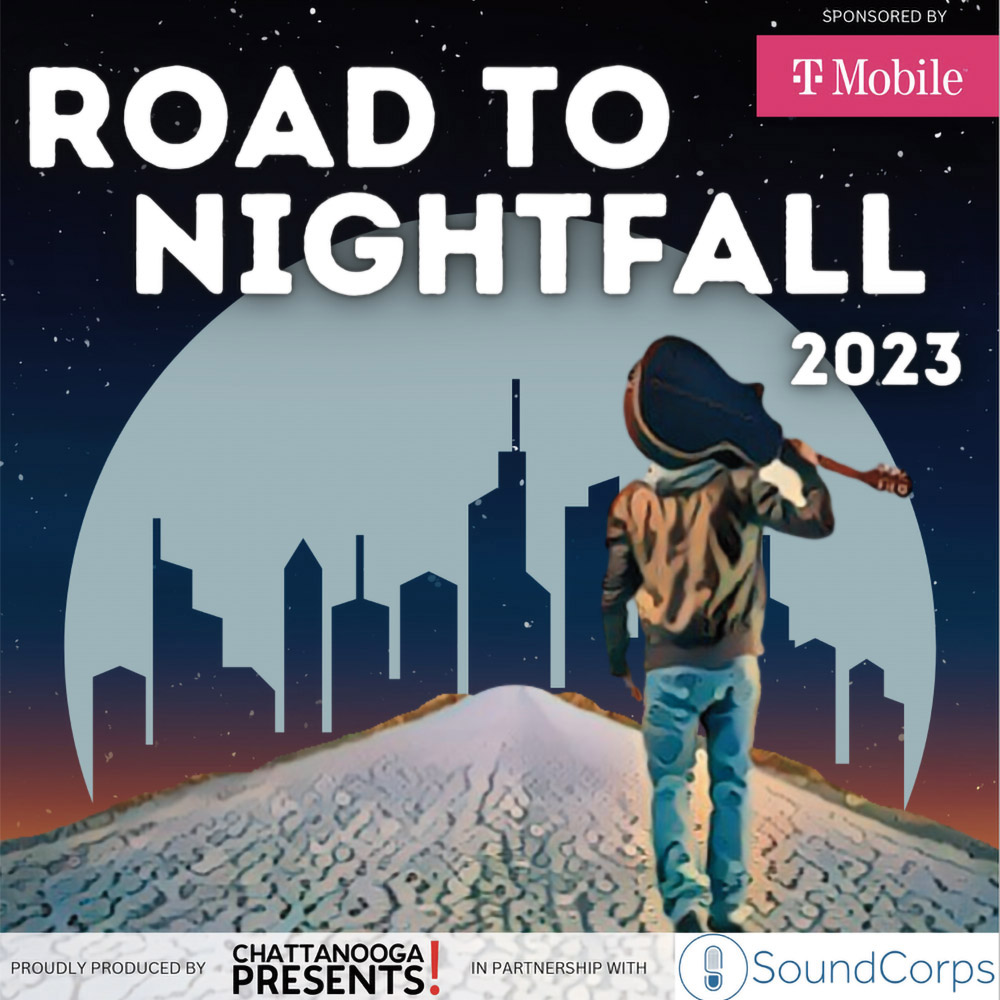 Going Inside The Road To Nightfall
During our podcast, listeners will hear an in-depth interview with the organizers and the title sponsors of this annual competition. We will also feature a collection of music cuts and stage announcements designed to take listeners inside the Road To Nightfall.
The featured guests for the debut of the podcast are Carla Pritchard, the owner of Chattanooga Presents!, and Stratton Tingle, the Executive Director of Sound Corps in Chattanooga. Pritchard and Tingle reflect on the history of the Road To Nightfall and how it has evolved over the years, including how the series has become a valued platform for the area's musical acts. You will also hear the observations of Edwin Tucker and Mark Franklin from T-Mobile for Business, the presenting sponsor for this year's Road To Nightfall.